Inclement Weather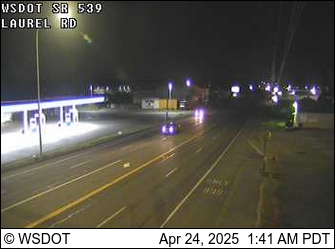 ---
IF WHATCOM COUNTY IS EXPERIENCING SCHOOL CLOSURES AND DELAYS, THIS IS THE PAGE THAT WILL CONTAIN INFORMATION ABOUT ZLO'S SCHEDULE.
View Current Weather Conditions & Forecast in the Laurel Area
IN GENERAL:
Since ZLO is located within the Meridian School District boundaries, we'll likely follow their example. If they are closed, we are closed. If they are delayed an hour or two, we'll be delayed an hour or two. See the schedules below for class times.
IF YOU LIVE WHERE THE WEATHER IS WORSE THAN ZLO'S SITE:
Please use your best judgement about coming in. We would rather have you alive and safe and talk to your student about homework on the phone. Some of our instructors can see your student by Skype or FaceTime during class. Try to pre-arrange that, but do send a text or give a call if your commute makes you turn around and go home.
ON MAKING UP LOST DAYS:
We have tried a number of things, but have decided that we will NOT try to schedule make-up days until we have lost the 3rd day in a semester. Make-up days for Fall semester are usually made up on Tuesday and/or Thursday during our semester break. Make-up days for spring semester are made up on Tuesday and/or Thursday during spring break.
Learning still proceeds during missed days! Teachers will be contacting students about assignments during missed days, likely by email. If the weather has interrupted your internet connection then please CALL YOUR INSTRUCTOR after 10 AM.
THE FOLLOWING INFO WILL BE FILLED IN ON DAYS WHEN WE ARE ANTICIPATING A DELAY:
1-HOUR DELAY SCHEDULE:
1st period: 9:45 – 10:45
2nd period: 10:50 – 11:50
Lunch: 11:50 – 12:20
3rd Period: 12:25 – 1:25
4th period: 1:30 – 2:30
2- HOUR DELAY SCHEDULE:
1st period: 10:45 – 11:30
2nd period: 11:35 – 12:20
Lunch: 12:20 – 12:50
3rd period: 12:55 – 1:40
4th period: 1:45 – 2:30
ONLINE / REMOTE SCHEDULE:
1st period: 8:45 – 9:45
2nd period: 10:00 – 11:00
Lunch: 11:00 – 11:55
3rd period: 12:00 – 1:00
4th period: 1:15 – 2:15